Op-ed: Three Takeaways from President Xi's Speech at DavosStraight Talk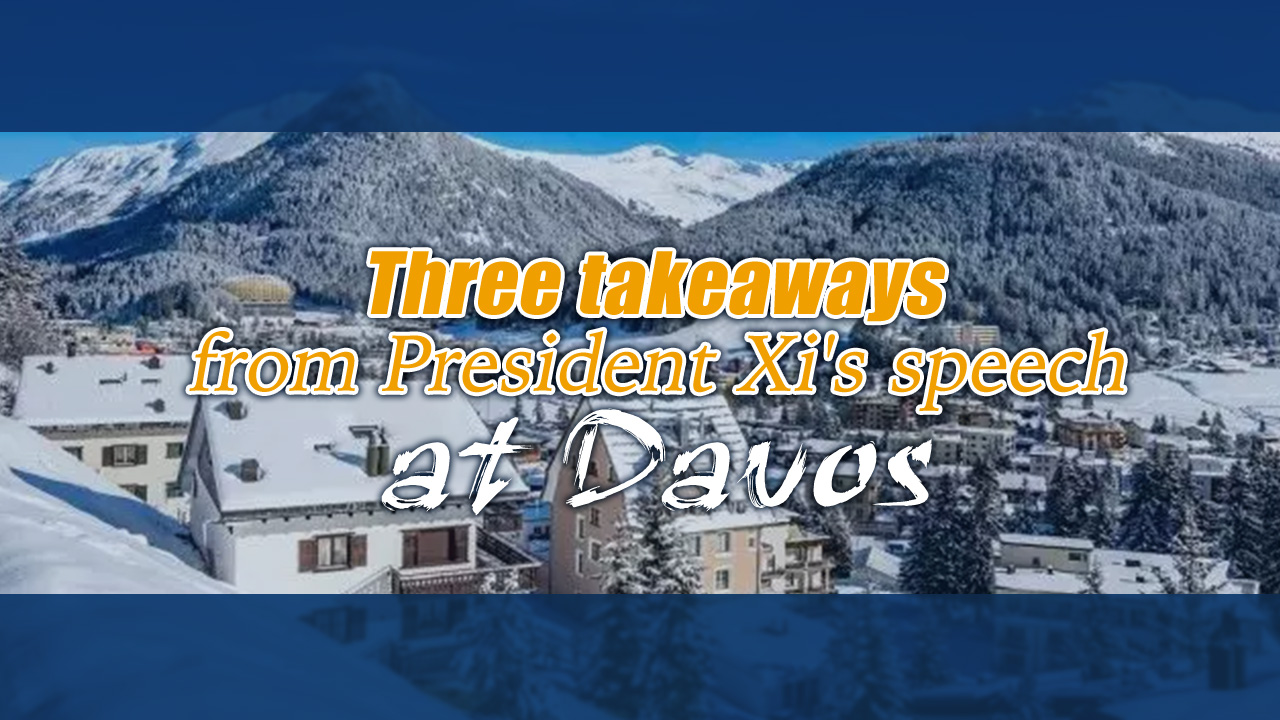 Is Chinese President Xi Jinping's speech a warning, or an appeal? In his Monday address to the World Economic Forum, President Xi made it very clear that the way of the current crisis is through "upholding multilateralism and building a community with a shared future for mankind". But as this was the president's first speech after U.S. President Biden took office, many see this as a "warning" to the U.S. that the world does not need a cold war. Einar Tangen, a current affairs commentator, picked out three highlights from President Xi's speech. The views expressed in the video are his own and do not necessarily reflect those of CGTN. 
President Xi's speech at Davos four years ago was all about globalization, working together, reaching across borders, not creating walls.
Today, he had two other points: one, an invitation. The hand was held open. China wants to work on this kind of global idea of shared prosperity as it goes forward. Right now, we have health issues, we have economic issues. They need to be solved on a global basis. You cannot attack global issues with walls and division. It hasn't worked in the past. That's his third point: Reminding people that in terms of history, if you look over a long period of time, these types of problems cannot be solved by retreating, by retrenching, by building walls, by creating cold wars. These have never worked in the past. They will not work today.
Three important points: First, this was a continuation. It's what China does well. It plans, it implements, it adjusts, and it keeps going. But the themes remain the same. Second, it was an invitation to the entire world to come together and figure out a way in which global issues can be solved by global approaches.
And lastly, a reminder that history has shown that cold wars and division are not the way you come together. They're simply the way you push further apart.
President Xi made it very clear that what he wants is a shared future and common prosperity. When you start looking at the speech and actually reading it and watching it, you'll understand that he was holding the door open. He was reminding the U.S. that there's no way to return to this idea of division.
Donald Trump is gone. I think most of the world realizes he was not the man to handle the crisis that we are in today. He was somebody who believed in building walls, separating people, and uncertainty, but not somebody who thought that the world would be better if you built bridges, if you brought people together if you created the kind of certain environment for both business and social issues where people could, in essence, envision a future not only for the companies but also for them.